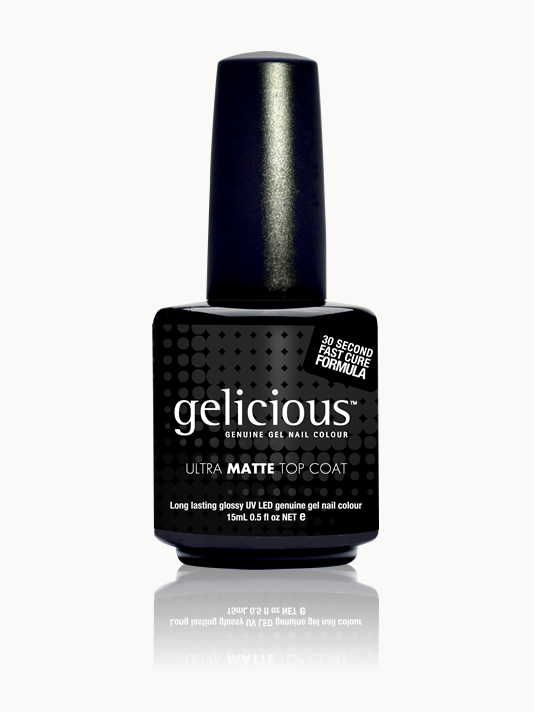 Gelicious Ultra Matte Top Coat
Get the latest MATTE look and lasting results in minutes! geliciousTM ULTRA MATTE TOP COAT seals in your favourite colour and creates a protective layer to make your gelicious nails really last!
This is the secret weapon in the gelicious artillery! gelicious ULTRA MATTE TOP COAT is the perfect finish for your gelicious genuine gel nails.
Only for use with gelicious genuine gel colour.
gelicious is proud to be free of formaldehyde, Tuolene or Dibutyl Phthalate (DBP).
Ingredients list: May contain Aliphatic aurethane oligomer, Polyeurethane acrylate oligomer, Special acrylate oligomer, TPGDA, Anti-setting agent, Trimethylopropane, Butyl Methacrylate, Photoinitator, Ethylene glycol methacrylate, Pigment / glitter and D&C Violet.