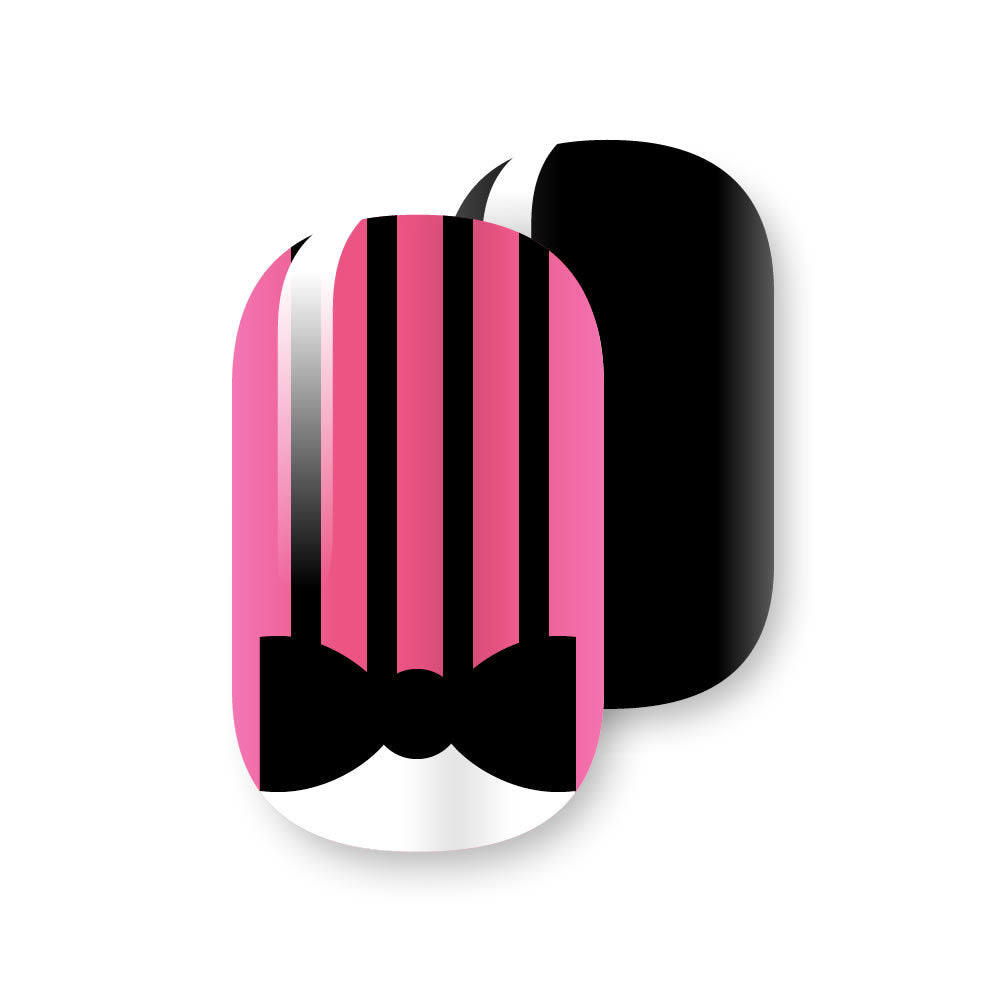 Gelicious Nail Wraps Pinstripe
Adhesive nail wraps mean no more fussing with getting edges tidy and get an edgy look with our gorgeous designs! Choose between plain colours and gorgeous fashion patterns!
Contains enough wraps for up to 4 manicures or pedicures
Lasts up to 10 days, or up to 14 with the gelicious top coat of your choice!
Chip resistant
Remove by simply peeling off!
Instant-dry salon results because it is made by the gel experts – gelicious
This pack contains both PLAIN and DESIGNED wraps to allow you to co-ordinate fingers and toes or to mix it up with accent nails!
How to Apply:
Simply peel off backing strip, soften by warming up in hands, or with a hair dryer and press wrap onto nail. Remove clear film overlay and apply pressure, pushing radially out to the edges of the nail to press down. File in a downward motion (so as to not lift the wrap) to remove overhanging wrap. Seal with two coats of gelicious PEEL-OFF GEL – BASE & TOP COAT or the gelicious top coat of your choice to get a lasting gelicious salon-finish!
To Remove:
Simply place nails in quite warm water, nick an edge and peel away! Remove any gummy residue with nail polish remover, soap and water and a face washer, or Eucapyptus oil.