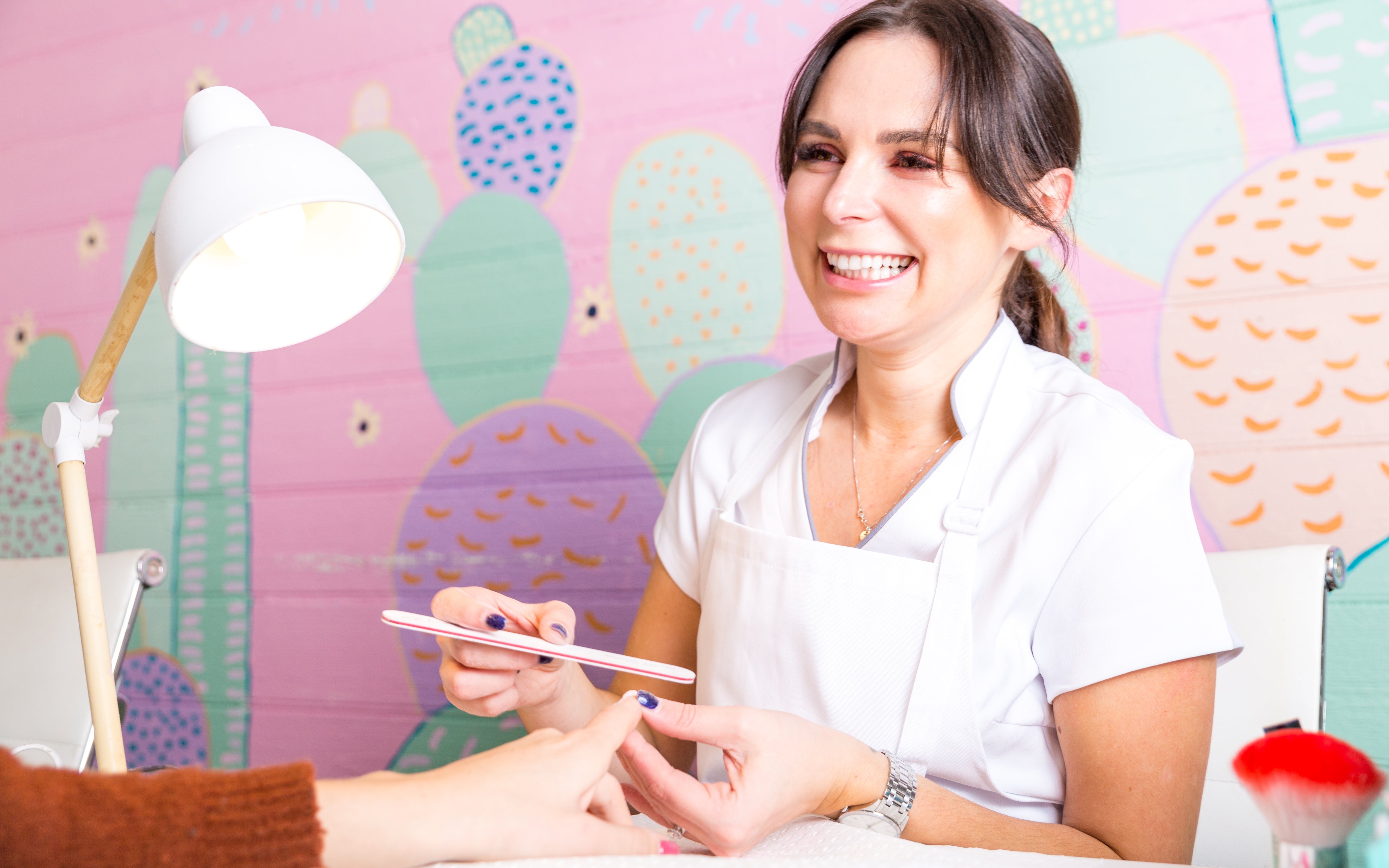 Gelicious Nail Co is an Australian gel nail polish brand owned by Tatyana Stojanovic. Tatyana has been a nail technician since 2007, having run her successful nail and beauty salon Colour & Co since 2015, and has a passion for perfection. 
Leading Australian Gel Nail Polish
Tatyana took over Gelicious in 2018. She jumped at the chance of owning Gelicious because she had used and loved the brand for years - it is one of Australia's leading gel nail polish brands. Both Tat and her and her clients were in love with the range of colours and the quality of the gel polishes.
Tatyana has grown the range of colours since owning Gelicious, and today, the collection comprises over 100 salon-quality gel colours. Gelicious is sold Australia wide and internationally and is loved by salon owners, nail technicians and home nail enthusiasts. Gelicious gel colours are highly pigmented, with many colours only requiring one coat. Each of the gels have a beautiful consistency. In the words of nail technicians, "it makes our work look good!"
Gelicious nail products are all vegan and cruelty free, and are Australian standard tested. 
What is Gelicious?
Gelicious is a two-part system. Gelicious gel nail colours last longer than regular nail lacquer because they are genuine gels, creating a professional looking finish every time. Gelicious is painted on as simply as nail polish and is then cured under a UV LED light to set. We recommend using our Gelicious Ultra Glaze Top Coat and Optional Base Coat to create traditional gel manicures using Gelicious.
What makes Gelicious special is that our gels can also be used to create peel off manicures, ideal for the at home enthusiasts. The Peel Off Base & Top can be used in conjunction with the complete range of Gelicious gel colours by simply swapping out the regular Base and Top Coat for the Peel Off Base and Top Coat. This allows you to safely remove the product at home without the need to soak in acetone.
For this reason, the Gelicious Peel Off Gel Base & Top Coat is a game changer. Let us quickly explain how: Gelicious peel off manicures can be removed by soaking in hot water for 5-10 minutes and after nicking a corner of the gel polish it will simply peel off without removing any of your natural nail. The miracle of this product is that in no way is your gel manicure more likely to chip or peel off with the use of the Peel Off Base and Top Coat. For more information on the Peel Off method please see our FAQ's page. 
Where Do I Start?
If you're wanting to use the Gelicious peel off system to create beautiful, genuine gel manicures from home, you can shop our starter kits via the link below:
https://gelicious.com/collections/starter-kits
We're creating new discounted gel colour bundles for each season, so be sure to stay tuned to our Facebook and Instagram for our upcoming announcements!
For more information about Gelicious, head to our FAQ's page:
https://gelicious.com/pages/faqs
Join the mailing list on our website to ensure that you get access to our sales, new products and giveaways! Shop now at https://gelicious.com/
We offer free delivery for all orders over $100!
Wholesale
We offer our products at wholesale prices for nail professionals and salons, beauty schools and retailers. Gelicious gels can be used over gel and acrylic nails, like regular salon gel colours (sometimes referred to as shellac polish). All Gelicious gel colours have a high shine finish, further enhanced by our Gelicious Ultra Glaze Top Coat.  All of our lamps are Australian standard and tested.  Browse our website https://gelicious.com/ to learn more.
Our Story
If you have ever had a gel colour manicure, you will be familiar with the benefits. Once cured, the gel polish is instantly dry, and you have a long-lasting manicure. If used in conjunction with our Peel Off Base and Top Coat it becomes easier again.
Finally! Use our products in your own home to achieve a salon finish at a fraction of the price.  With our safe and easy to use Gelicious LED lamps and polishes, its never been easier.
Please feel free to send us your feedback!
Lots of love,