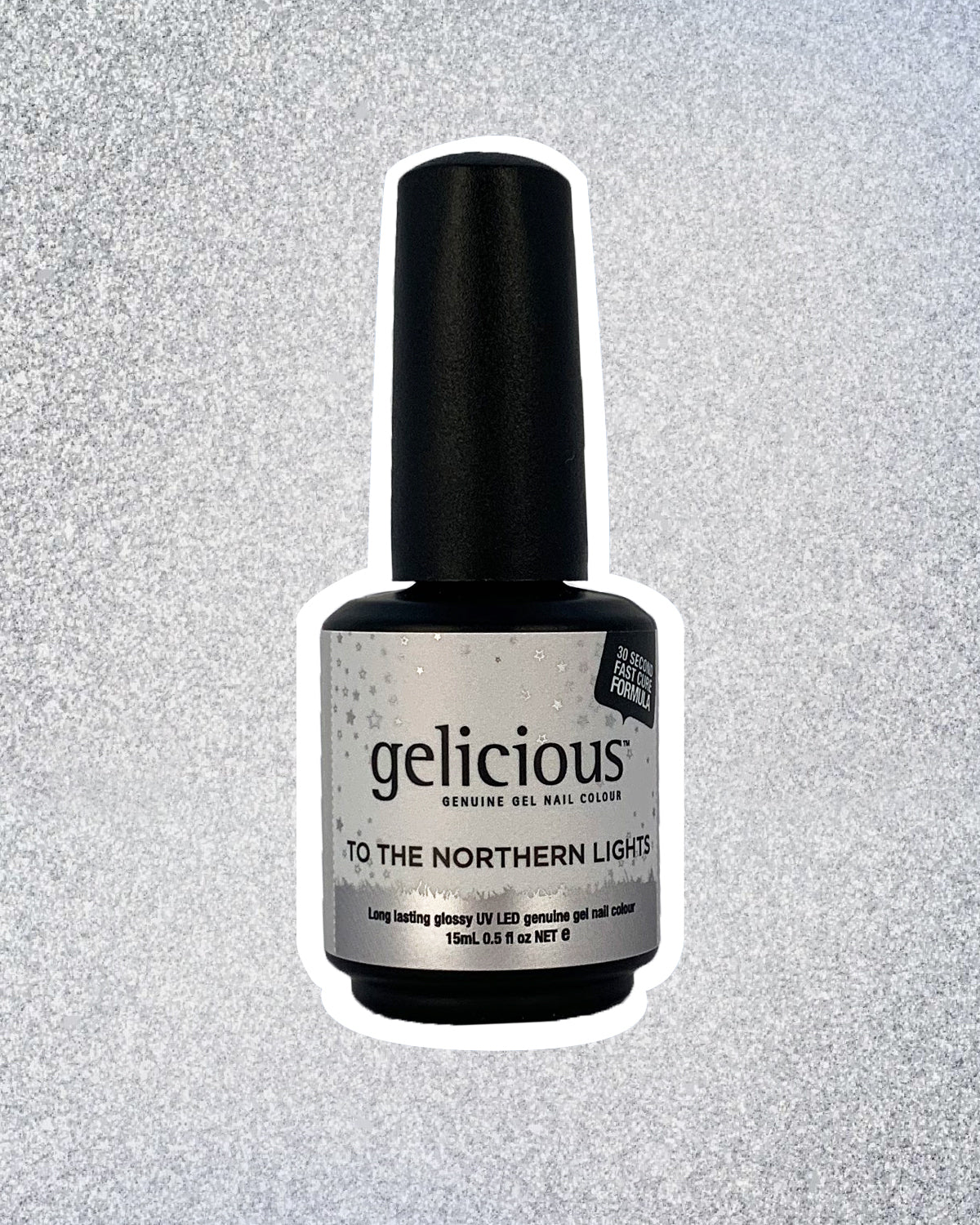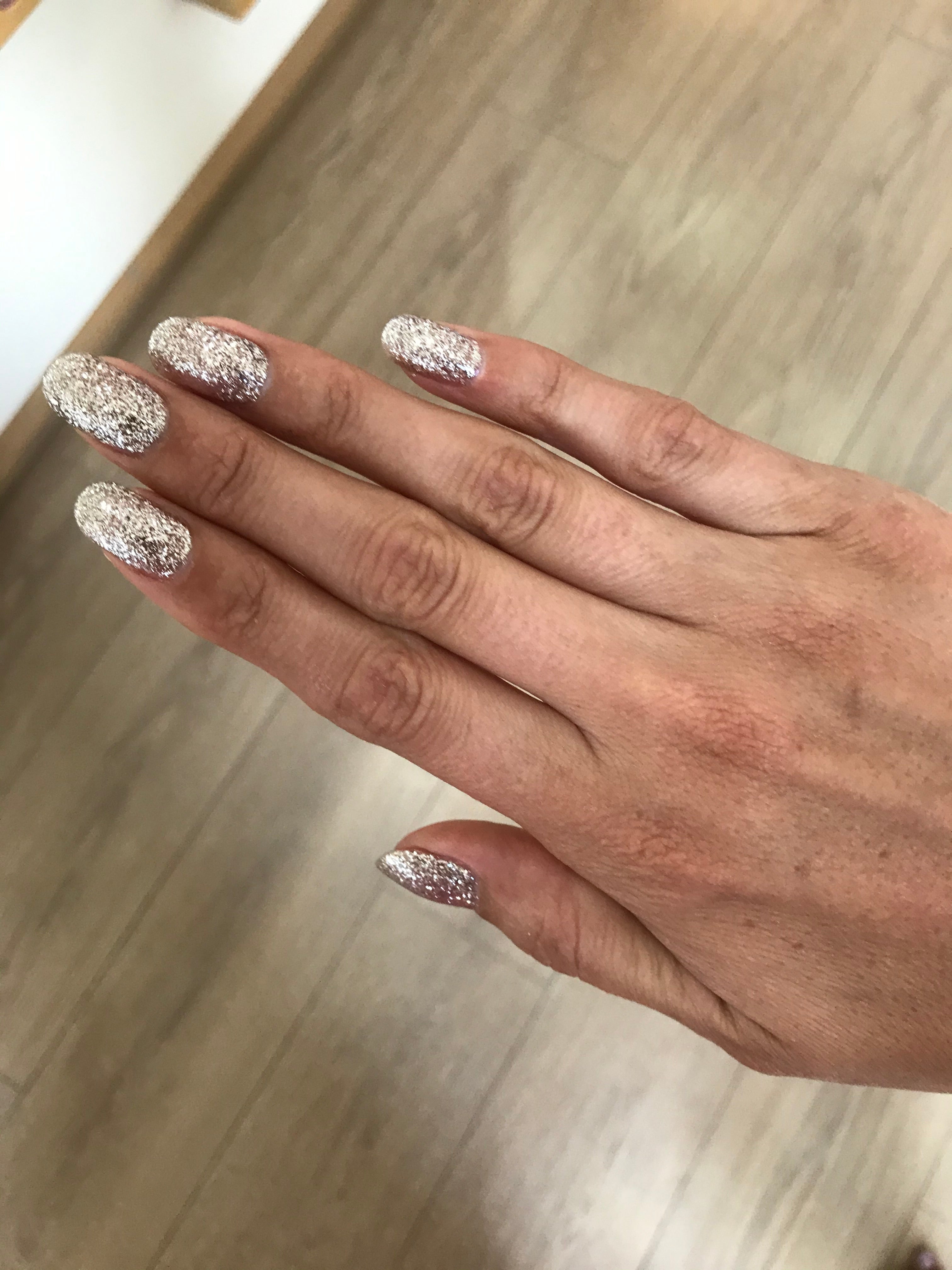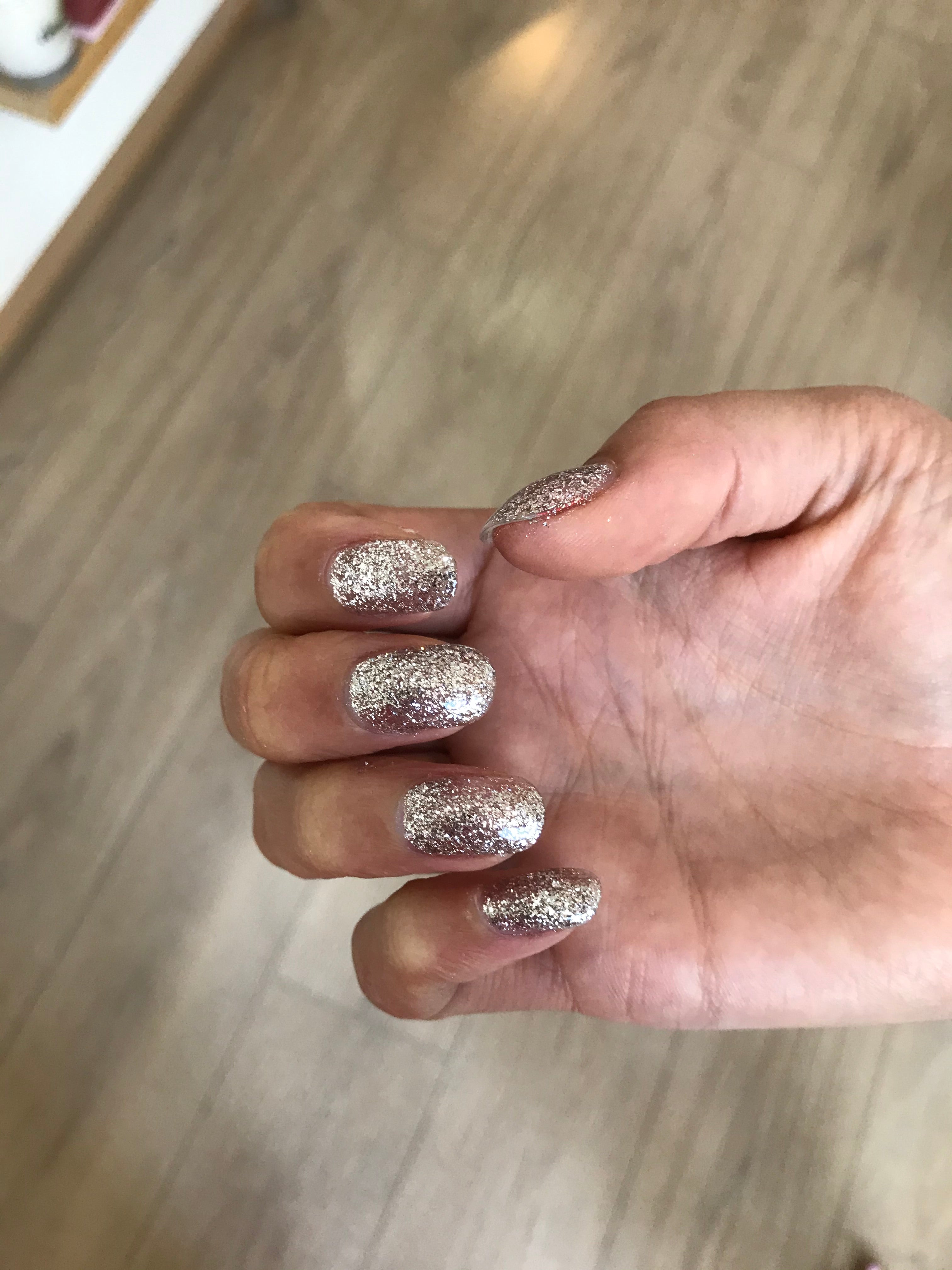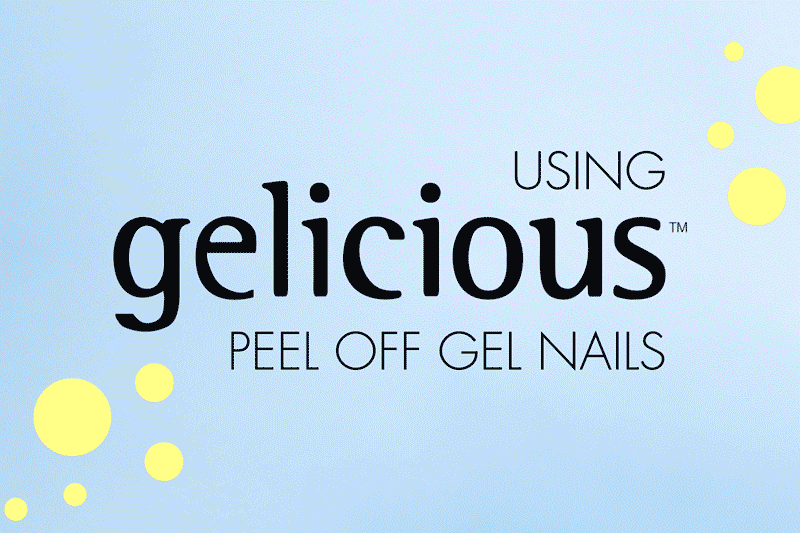 TO THE NORTHERN LIGHTS gel colour from our I'LL GO WITH YOU ANYWHERE COLLECTION is our brand new sparkly silver. This is the best silver glitter sparkle that you have all been waiting for. Perfect for night time wear, all over gel colour, feature nail and it makes you feel like you can be anywhere being the most amazing person you can be. It is beautiful to apply, thick consistency and ultra sparkly and shiny. Think of the brightest stars wearing this and you will rock it with any outfit. 

 Our sparkle range works amazingly for our home users as well as our professional nail technicians who use our products over hard gels and acrylics. For the most amazing shine use our new NO WIPE GEL TOP COAT or our ultra glaze top coat. These products will not disappoint and we can guarantee you and your clients will absolutely love them and adore the final result.  
THIS COLOUR IS BEST CURED FOR 60 SECONDS.
Get started with gel nails you can apply easily at home – without the complicated removal and expense of going to the salon!

INSTANT UV DRY NAIL COLOUR
LASTS 10-14 DAYS
NEW! EASY PEEL-OFF REMOVAL
GENUINE GEL
HIGH SHINE SALON FINISH
ONE BOTTLE LASTS 40 MANICURES!
Each gelicious Starter Kit comes with the colour of your choice. Choose Now >
9-Free Goodness, Cruelty-Free and Odour-Free
gelicious is proud to be free of Formaldehyde, Formaldehyde resin, Tuolene, camphor, xylene, ethyl tosylamide, parabens, acetone and Dibutyl Phthalate (DBP) – which means no nasty nail polish smell. All gelicious products are cruelty-free.
TOP FAQ
If gelicious PEELS OFF WITH HOT WATER, WHAT ABOUT WASHING UP OR THE SHOWER?
It's the first question we are asked! gelicious is super hard and has a shiny gel finish when it is cool. When you soak gelicious in hot water for 60 seconds (hot like the shower – as hot as you can manage) gelicious softens but you really need to nick the corner of the product to break the seal and peel it away. It isn't until you actually get under the product to lift it that it will budge. It's a little like peeling a sticker off a glass – you need to intentionally get under a corner to lift it away. Starting at the cuticle works best.